An original knit design of mine has been published. In May 2009, I read on Annie Modesitt's blog that she was compiling a book of "inspiring hats." Knitters were invited to submit project photos of hats they'd knit from their own designs or others'. I submitted a bunch of photos, one of which was an original design, my Top Knot hat. This was chosen as a runner up, one of the ten patterns to be published in the book, 1000 Fabulous Knit Hats.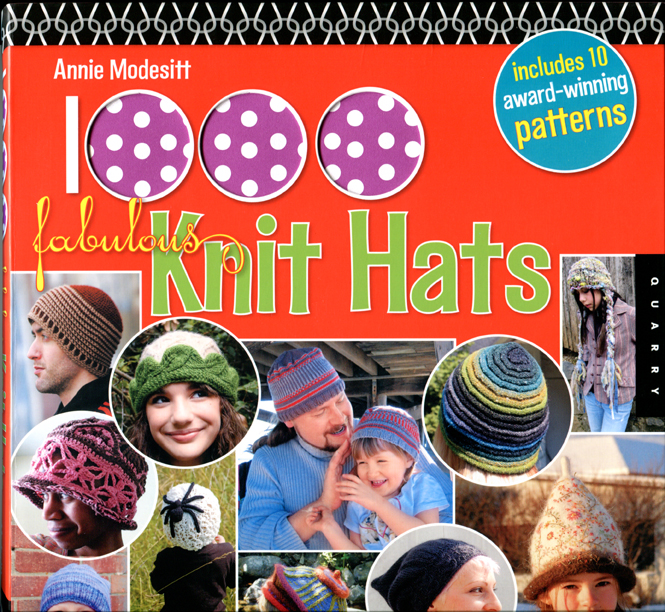 The 10 patterns include a nice variety of style and skill level. The rest of the book is just for inspiration, but the knitter (or crocheter) and designer are listed, so if someone was interested in knitting the same project, it would be possible to find the pattern on Ravelry.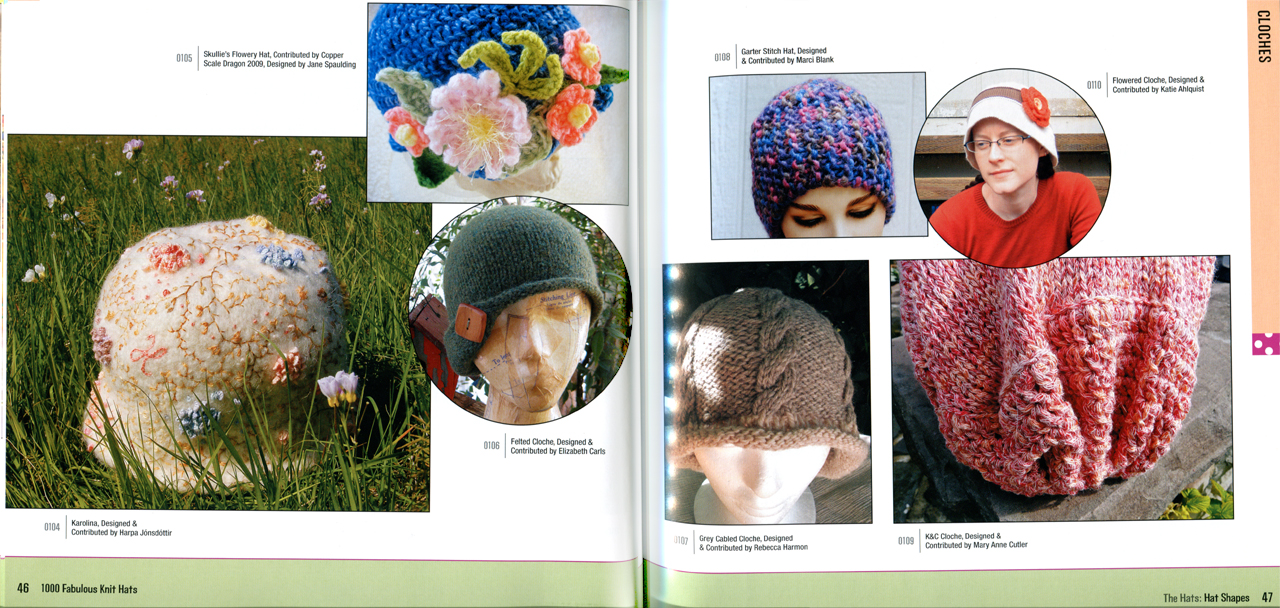 My prize was extra copies of the book, so I am holding a random drawing here on the blog to give one away. Leave a comment on this post to enter! Be sure to enter your valid email address in the comment form (it will not be displayed) so I can contact the winner. Contest will close at 11:59 pm (Pacific Time) on November 6th, 2010.